net_1plus1 ebay review - Kairi cosplay
What I ordered:
http://www.ebay.com/itm/XA5B-Kingdom-Hearts-Cosplay-Costume-Kairi-Outfit-Kostume-Dark-Pink-Version-/111260388896?pt=US_CSA_WC_Dresses&hash=item19e7a2ce20
The total price was $45 plus $25 shipping (but you can choose a $15 shipping option if you have more time)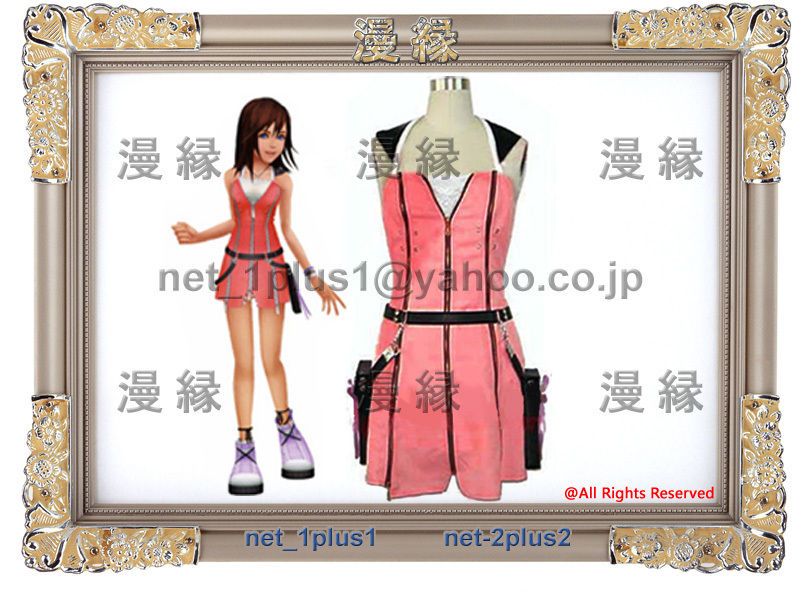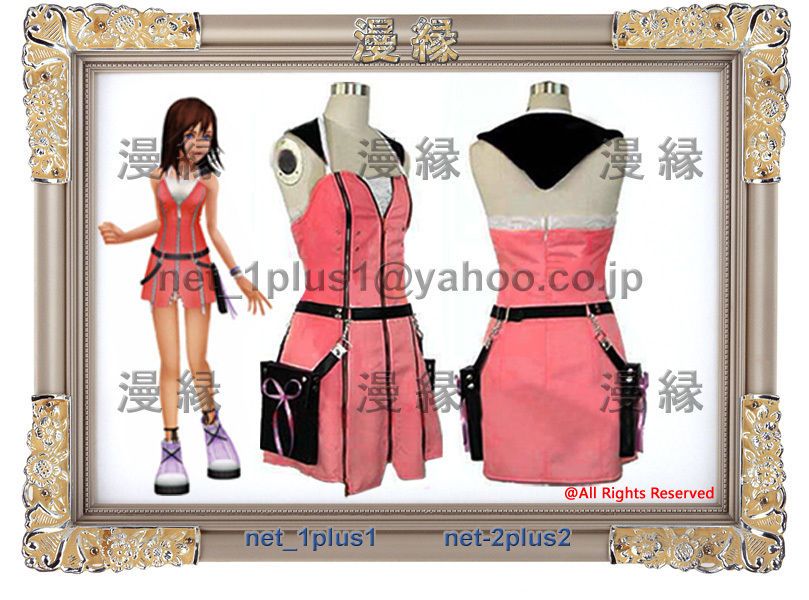 What I got (please excuse the mess that is my room):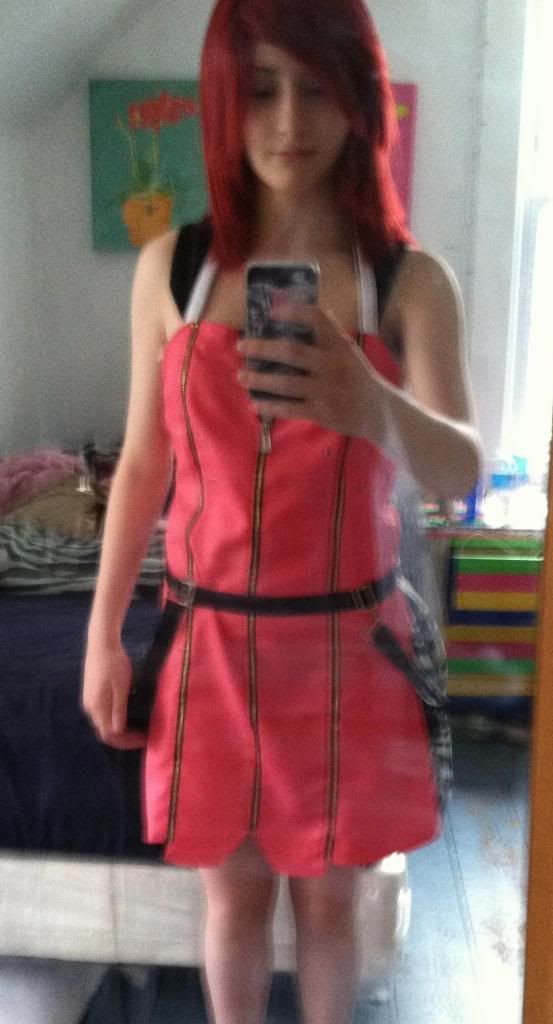 Here's a close up shot of the front
So before I go into further detail, let me rate the service and such.
Shipping: 5/5 So when I read in their description that making the costume would take 2-3 weeks, and shipping would take a few days as well, I ordered it in advance for my con that would be at the end of March. Imagine my shock when my costume arrived at my door 9 days after I ordered it! It was a pleasant surprise, since they'd never marked it as shipped on eBay, but it really isn't that big of a deal. My mom said that it was probably because I ordered it *just* before Chinese New Year vacation, though, so the seller must of rushed it so they could go on vacation. Still, it was super fast, though if you're ordering from them yourself I would give it some time like I did, just to be safe.
Customer Service: 4.5/5 So I messaged them first with my measurements, and then again asking them when it would come, telling them I needed it by a certain date. They took about 2 days to answer, reassuring me that I'd get it in time (and boy, did I!). A few days later they messaged me again, asking for my phone number for the shipping, which I provided and what do you know, a few days later it came! I only took off half a point because it took them a few days to answer me.
Now, onto the actual costume. Here's a better pic of the full cosplay. It IS a little big on me, but I did that on purpose, since a lot of Chinese sellers tend to make my costumes smaller than they should be. Thankfully, this one didn't. I will have to take it in but if I ever ordered again, I'd give my accurate measurements.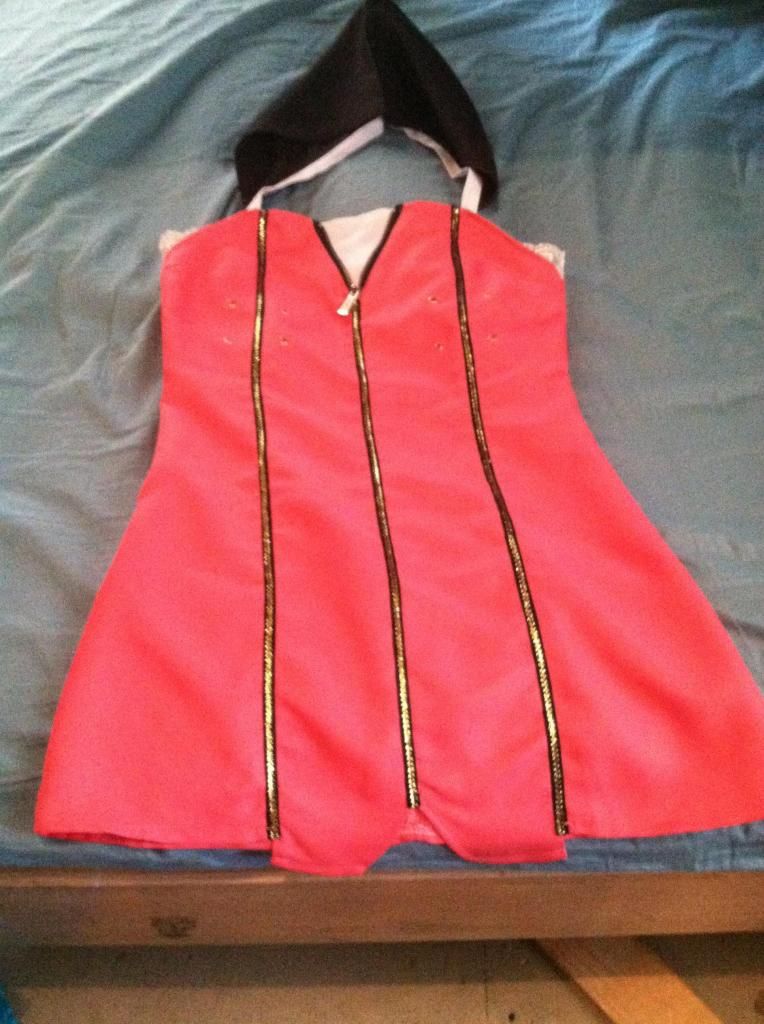 As you can see, the zippers on the front are gold and fake, except for the one at the top, which zips and unzips like this: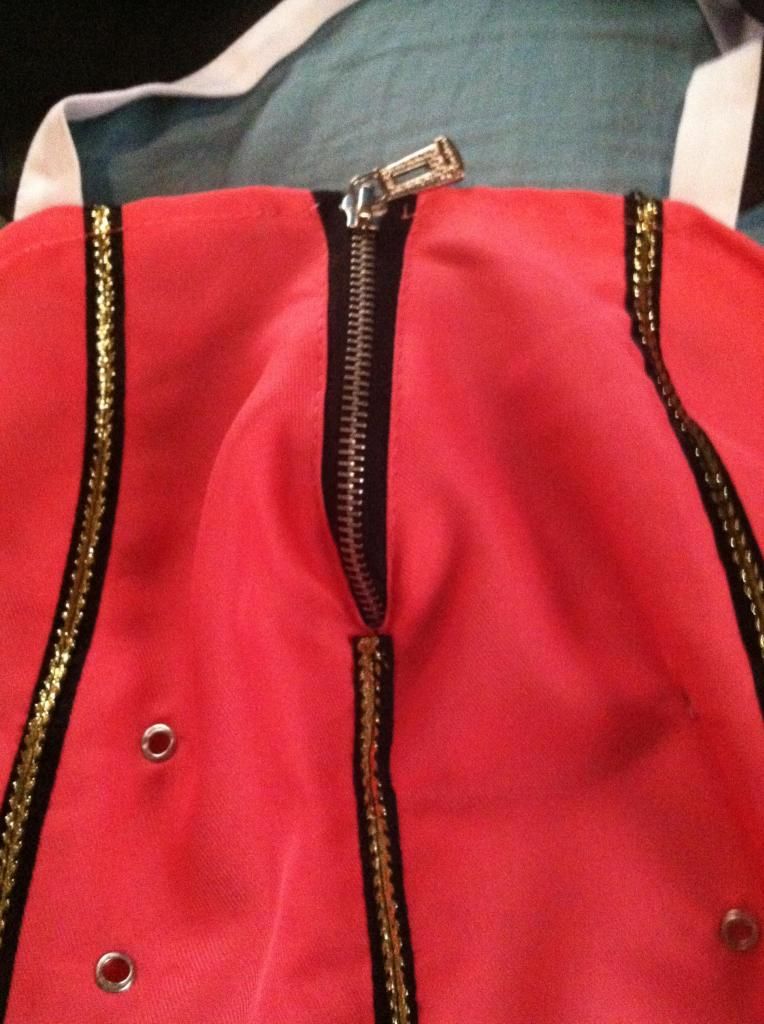 I had the hood facing the wrong way when I took this picture, but they did a great job on the hood. Only thing is you can't actually wear it unless your head is tiny like mine, and even if you do the end is pointed so it looks weird, lol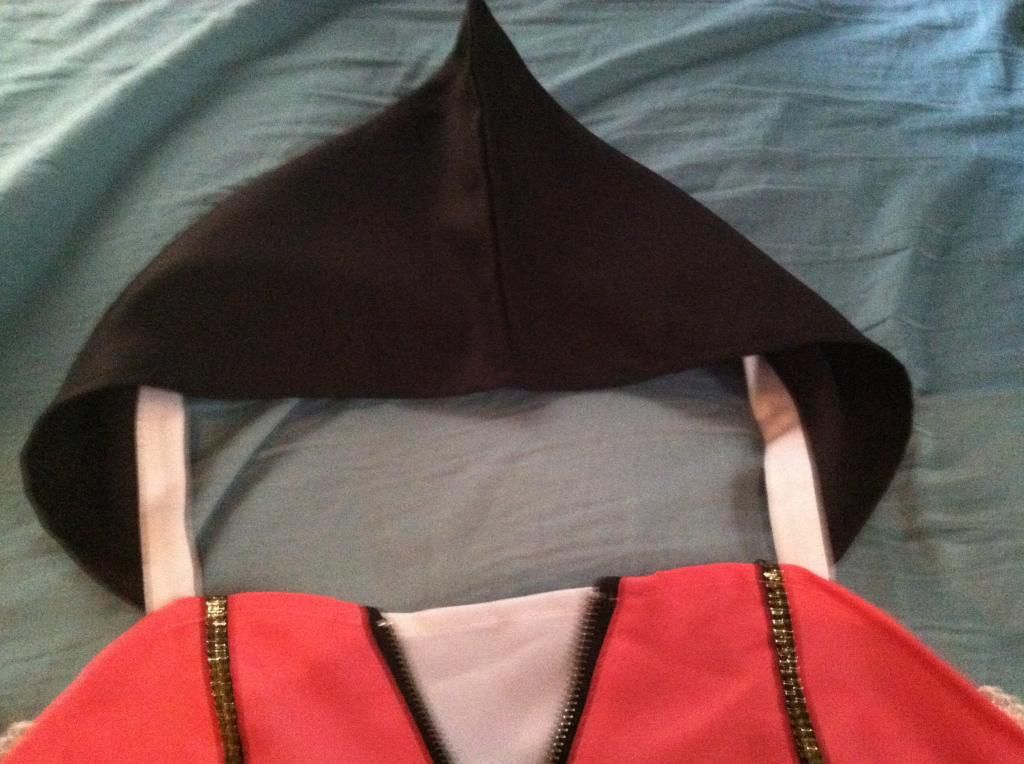 Like I said the zippers on the front are fake, so there's an invisible zipper on the back that you use to get in and out of the costume.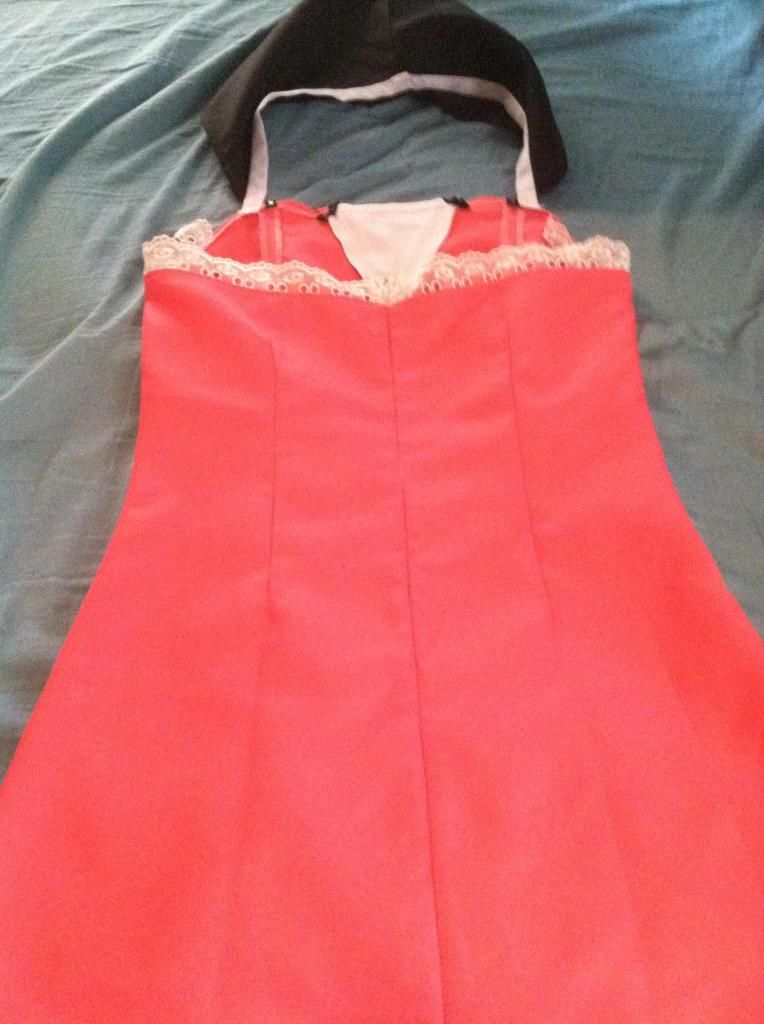 Now, onto the bags. They are attached by a belt that's a little too small for me, if I ever ordered again I'd add a centimeter or two onto my waist, but they fit so it's alright for now.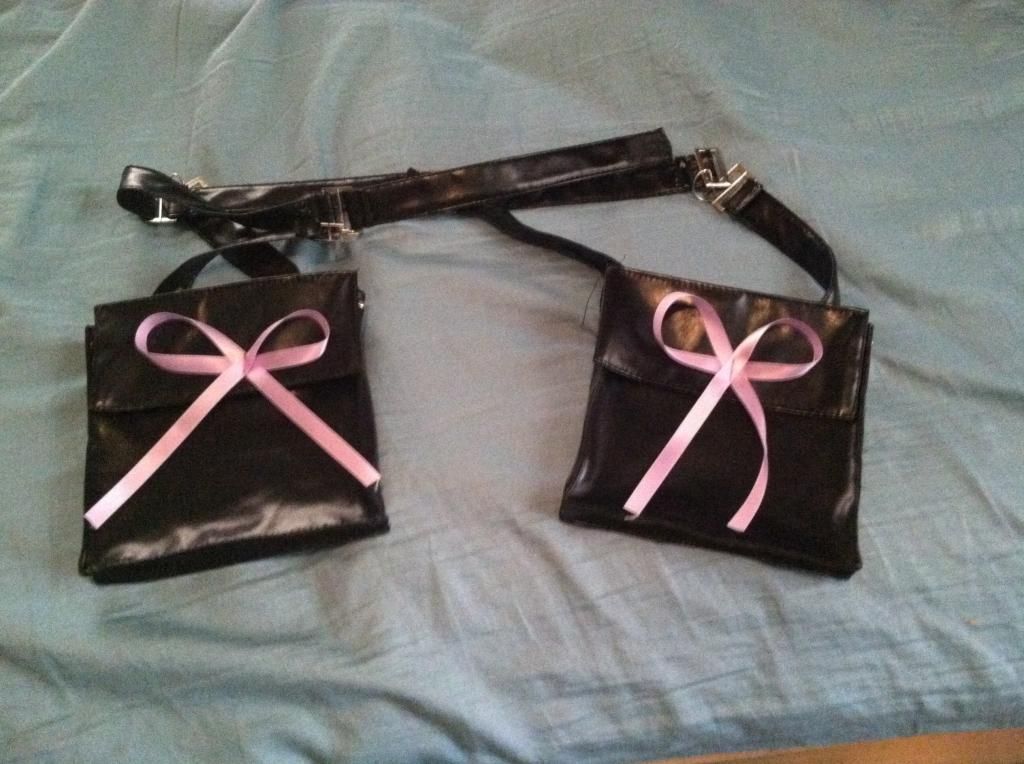 Now here is the fun part: the bags are FUNCTIONAL! Like, you can put stuff in them. Problem is, there's nothing like velcro attaching the flap to the bag, so I'll have to fix that, but I was totally not expecting a functioning bag, which is awesome.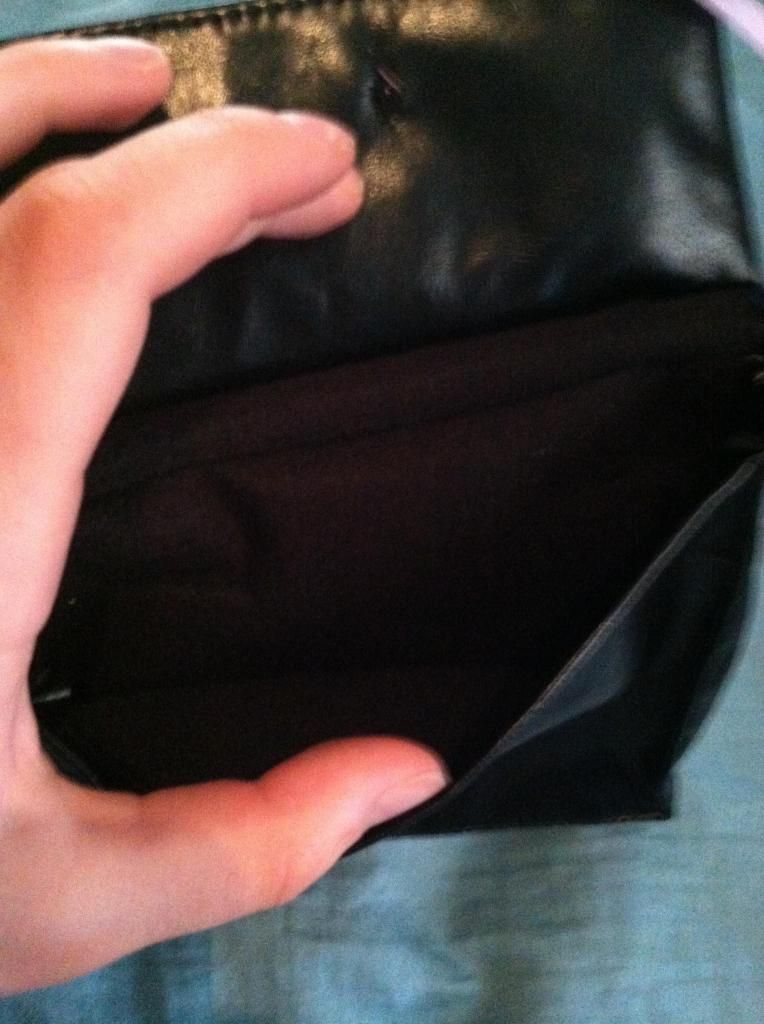 So I'd say this cosplay was a 7.5/10. My complaints would be that the zippers on the front are not real, the material is kind of flimsy and it doesn't look exactly like the picture. But I'm happy with it. If you're short on cash I'd recommend this costume, but if you have more money and time, I'd say go find one that's higher quality.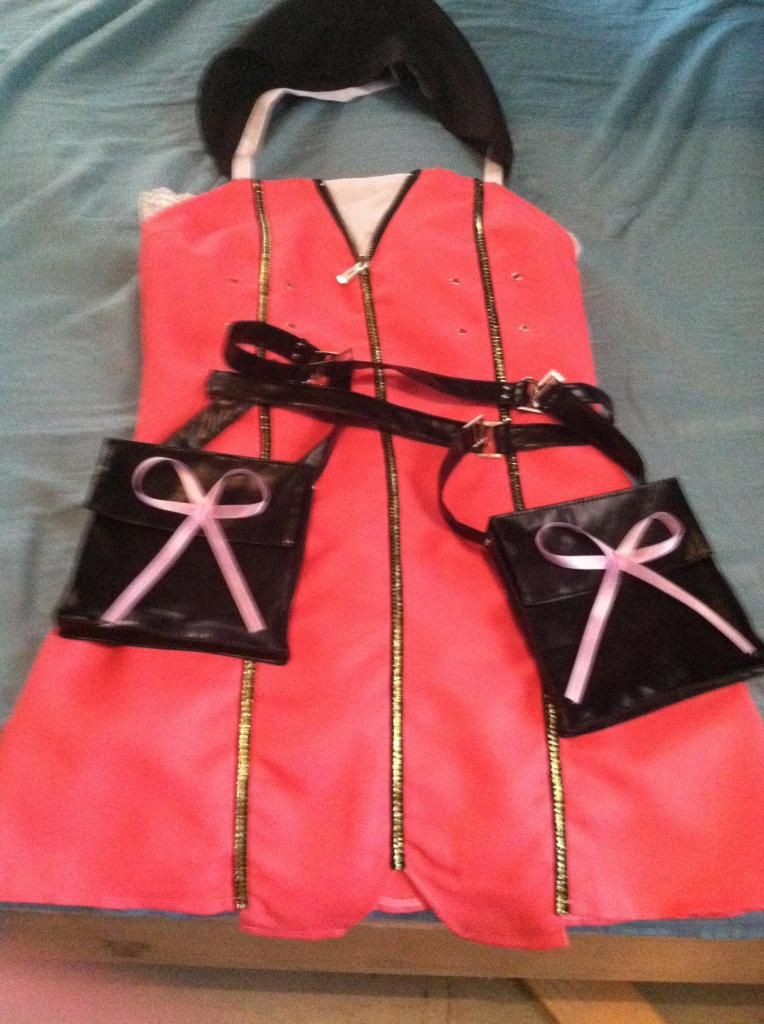 Overall experience: 8/10
Sorry if this was long. >.<